Of an estimated 7,000 languages spoken around the world, only 25 of them are considered dominant. A new school of linguistic experts and cultural researchers is beginning to discover a connection between endangered languages and collapsing ecologies. Can we save the world one word at a time? By Lisa Richardson
When you walk down the east wing of Signal Hill Elementary School in Pemberton, British Columbia, in the traditional territory of the Líl̓wat Nation, past all the kindergarten and grade one classrooms with their raucous artwork and sunflower paintings, you come upon a darkened classroom with the sign Culture and Language hanging on the door.
It's quiet inside because it's a Monday, the only day the teachers don't have a constant flow of classes streaming in and out to learn Ucwalmícwts, the language of the Líl̓wat. Inside by the windows, three staff members are prepping lessons in the soft, grey light.
On Tuesdays, my five-year-old is one of the students who sits cross-legged on the carpet, trying to configure his mouth around new sounds, learning about istkens (underground pit houses) and t̓áqsa7 (barbecued salmon), and discovering why it's important to look after this land.
The students learn through a language-acquisition methodology called total physical response. The widely renowned approach is also applied at Chief Atahm School, a Secwepemc immersion school on the Adams Lake reserve near Chase, 330 kilometres from Pemberton, where the work to revive the Secwepemc language has been underway for the past 27 years. The methodology has been shared with Indigenous language teachers and speakers from all across the province, many of whom are working to reclaim their near-lost languages.
The approach is physical, hands-on, and fun. Teacher Heather Joseph explains how games, stories, and movies—Moana, Pirates of the Caribbean, Alpha—help connect what they're discussing. They go on walks to collect leaves to use as hair in portraits and practice words for the parts of the face. "It's not just sitting and learning words," she says. "It's getting them involved."
My son is not First Nations. But thanks to Heather Joseph, that doesn't matter. When she started this program six years ago, she insisted that it be available to everyone. And the kids seem to love it.
SIGNAL HILL ELEMENTARY SCHOOL has one of the highest rates of Indigenous students in the province. Forty per cent of the student population comes from one of the St'át'imc Nations' 11 communities, mostly the nearby Líl̓wat Nation. The school's population reflects the make-up of the greater Pemberton region: a combination of Indigenous, settler, and immigrant folk living in the shadow of the Mount Currie massif.
In 2012, the Sea to Sky School District negotiated an accommodation agreement with local First Nations that would ensure certain supports were in place for Indigenous students at Signal Hill, one being support for language and culture. Joseph was given the language task, with the part-time help of two elders from the Líl̓wat Nation, Veronica Bikadi, Joseph's kwekwa7 (a word that lands in my ears as koo-ka), meaning grandmother, and Mary Ann Narcisse.
"It's good for all the kids," says Joseph, whose Ucwalmícwts name is Skícza7ul (shkeek-wa-ool), which means true mother. "It helps that the First Nations don't feel like they're being separated out, and by doing it with all the kids, they all grow to love it together. Languages make us smarter, and we can help each other and teach each other how to take care of the territory and how to take care of each other as people."
A mother, grandmother, and a traditional singer and dancer, 40-year-old Joseph is a quiet radical for her inclusive stance. Six years ago, she told the school district, "I don't want to just teach First Nations. I want to teach everybody." She's had to answer to this over and over, educating everyone—her own community, non-Indigenous parents, her colleagues—about the benefits of learning Ucwalmícwts.
"There was pressure from all around," she says mildly of the program's early days. Families who were advocating for early French immersion felt thwarted (French immersion isn't available at Signal Hill until grade five). Some Líl̓wat community members felt the language shouldn't be shared. Teachers felt the burden of taking on another new responsibility with unclear benefits. "A couple of students would come in, who were not First Nations, and say, 'my mom says,' or, 'my dad says that I'm not supposed to learn this language.' But they really loved it, and you could see the turmoil in them. … They wanted to learn the language," recalls Joseph. "The first time that happened, I just wanted to cry so hard."
Joseph stood her ground. We learn lots of languages here, she'd say. Is there any language that is more important? We're smarter if we learn more languages. It's important for connecting us as people. It's the language of this land. If we go to Japan or Germany, we're going to learn those languages. So when people come here, they should be learning the language of this land. "I feel really strongly," Joseph says, "that if we share, and if we're teaching people the way we need to be treated, it's healing for all of us."
Threaded through all of the St'át'imc communities is a common phrase: Pelpala7wít i ucwalmícwa múta7 ti tmícwa. It means: the people and the land are one. The Xaxli'p (formerly the Fountain Indian Band) unpacks this on its website, "In the St'át'imc language, the name for 'land' is Tmicw, the name for the 'people of the land' is Ucwalmicw, and the name of the 'language' is Ucwalmícwts. … What happens to one happens to the others…." Damage one, damage all. It's the guiding principle of Xaxli'p attitudes toward land use.
Could the reverse be true? If you heal one, could you heal all? In Hawaii, populations of honu, the green sea turtle, increased as a Hawaiian language, Kumeyaay, made a comeback. A strange coincidence? Or something more?
In early October 2018, a special report by the United Nations Intergovernmental Panel on Climate Change was released. Green Party leader Elizabeth May summarized it, neat as a shot of gut-searing fireproof, "You've got one chance to protect your kids' world, you've got one chance, and it's expiring in about 10–12 years … where the worst-case scenario isn't bad weather, it's the collapse of our civilization and the extinction of millions of species, potentially including us." Twelve years takes my kindergartner to his senior year. Class of 2031, may I present to you, your future. Sorry about that.
A germ of an idea lodged somewhere in my heart. What if I can participate in the healing of the world and all I need to do is learn a language?
Like all Indigenous communities, the Líl̓wat have been confronting cultural extinction since first contact. If anyone knows how to not give up, it's them. If anyone can demonstrate how to get up and fight for the future, it's them.
DR LUISA MAFFI IS the director of the British Columbia-based non-profit organization Terralingua and the pioneer of the concept of biocultural diversity. Dr. Maffi began to connect the dots between endangered languages and endangered ecologies over 30 years ago as a linguistics student working in Somalia. Working with Somali nomadic herders, and later with the Mayan people in the highlands of Chiapas, Mexico, she kept finding links between language, culture, and the environment. At a conference on language revitalization, her intuitive connection was echoed back at her when conservationist David Harmon paralleled language loss with biodiversity loss around the world and warned of "a converging extinction crisis."
Immediately following Harmon's speech, a small gathering of like-minded attendees launched Terralingua with the conviction that these connections had to be made. They coined the word terralingua to mean the languages spoken all over the earth, as well as the specific voice of Mother Nature herself. In conjoining these interrelated ideas, they were affirming an ancient Indigenous principle: damage the land, the people, or the language, and you damage them all.
Our global monoculture, with its rapacious mindset of growth, has effectively been spread thanks to 25 dominant languages, which Dr. Maffi says, "now make up over 50 per cent of the spoken words on Earth." The other 6,975 languages that comprise the linguistic and cultural diversity of humanity, or what Wade Davis has coined "the ethnosphere," are rich in perspectives and words and concepts in which nature is more than a mere resource to be drawn from. Dr. Maffi laments that these vulnerable languages "reflect more respectful, reciprocal, and sustainable ways of looking at the world." Perspectives, she says, that we will need if we are to move from crisis flashpoint to sustainable future. "If we continue along the path that we're on, it's game over," says Dr. Maffi bluntly. "To reverse course, and our way of thinking, is no mean feat. But it is possible. Paradoxically, it's as difficult and as easy as turning a little switch in our mind. Start looking at things in a different way. That's where all change starts anyway, within ourselves, in the way we think, and the way we feel. Small steps can go a very long way."
The Czechs have a saying: learn a new language and get a new soul. Researchers have discovered that speaking a different language gives us a different personality. Learning an Indigenous language is "obviously huge for the people whose ancestral language it is," says Dr. Maffi, who speaks seven languages, "but it's huge for others too. It is how we start to think differently about our place in the world and our place in nature. Even learning just a few words in a different language, and letting those words speak to you, is part of a very important healing process."
This place we call British Columbia is home to 203 First Nations communities, 34 Indigenous languages, and 61 language dialects. The First People's Cultural Council says British Columbia has one of the most culturally diverse Indigenous populations in the world. The wildness of this place sings to me, and I fiercely want my son to graduate into it, to be able to explore the rain-drenched forests, the wind-swept beaches, the sky-etching peaks, just as I have.
With the Doomsday Clock ticking, a great sense of terror flaps over my head. I sometimes feel the battle for my son's future is already lost. Like all Indigenous communities, the Líl̓wat have been confronting cultural extinction since first contact. If anyone knows how to not give up, it's them. If anyone can demonstrate how to get up and fight for the future, it's them.
Skícza7ul, Joseph, is not fluent in her native language. She's learning new words every day, running for her phone to record something her kwekwa7 teaches her, calling the community's elders, or poring through dictionaries when her students challenge her with a question. But learning a language is more than a simple exchange of words, more than memorizing vocabulary lists. Joseph says the Ucwalmícwts language and culture classes at Signal Hill Elementary are actually "the students teaching the world about what's important, here, and what's important to them. … Everybody has a power. … I want the kids to see their importance, to see what a difference they can be."
I'M ELBOWS-DEEP IN DISHWATER when my son, draped only in a towel, trails bathwater down the hallway. "Mama, Mama," he says, having grasped hold of something in the shower that had to be shared. "Kook-shtoom-kala," he says.
"What?"
He repeats the phrase carefully, working his lips around the sounds. "Kook-shtoom-kalap."
He is 20 days into kindergarten, and this word, Kukwstum̓ckál̓ap, is today's gift. "Thank you, everyone."
Lisa Richardson is a lifelong zealot for the Imagination. She is doubling down on kindness, indigeneity, and Dreaming as a force for the future. She writes from her adopted home of Pemberton, British Columbia, in the unceded territory of the Líl̓wat Nation.
---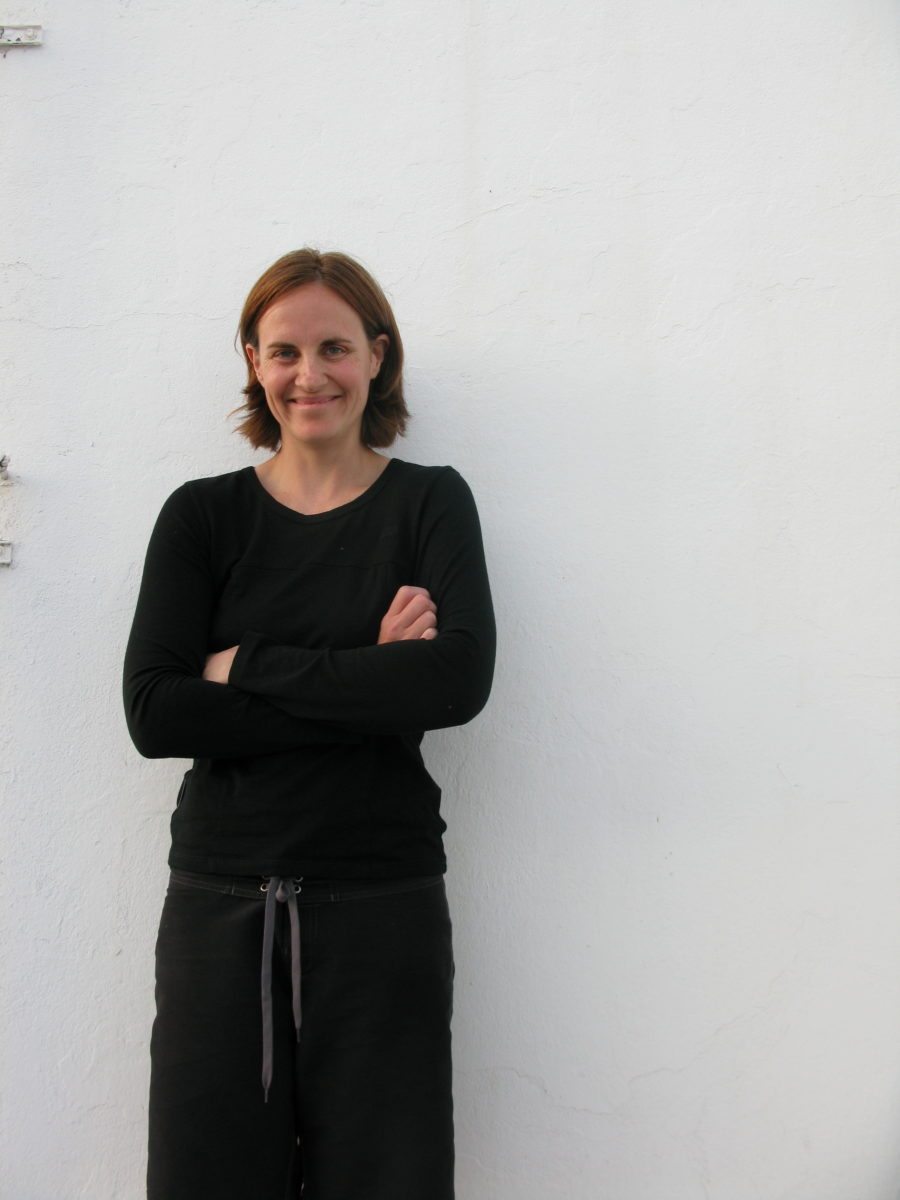 Lisa is a lifestyle and ski journalist. She has contributed to a host of publications and outlets including an anthology of ski-writing Skiing The Edge, CBC radio, Pique newsmagazine,  www.thetyee.ca, the Vancouver Sun,  the National Post, Whistler the Magazine, SBC Skier, Freeskier and The Ski Journal.