A paved road through the mountains of Glacier National Park that's reserved for bikers and hikers? Yep. Here are all the reasons why Spring in Whitefish, Montana, is the best.
There are many versions of paradise that include a palm tree, a tropical sun, and a fancy drink concoction topped with a paper umbrella. There are others, though, who believe true bliss involves a morning in the boundless mountains, a warm afternoon by the water, and a craft beer in a frosted glass. If you are someone who appreciates the latter scenario, you'll want to put Whitefish, Montana, on your radar.
Located in the Flathead Valley, just west of Glacier National Park, and on the shores of its five-mile-long namesake lake, the town of Whitefish offers everything an outdoor recreationalist could want, from biking and paddling, to hiking and sightseeing. The town was settled over 100 years ago when the railway station was constructed and saw a steady increase in population growth after the ski resort was established on the nearby Big Mountain in the 1940s. Today, the town has 8,000 residents and over 40 restaurants, cafés, and bars. They are even home to a brewery, a distillery and a new winery. The locals and visitors also enjoy a variety of outdoor pursuits that change with the seasons: skiing in the winter, basking on the beach in the summer, hiking in the fall, and biking in the spring.
In fact, Whitefish is world-renowned for its early-season biking, especially because of the "Going-to-the-Sun" road in Glacier National Park, says local resident and rider Dan Hansen. We caught up with Hansen to ask about the Glacier National Park road bike experience but learned there are many other reasons to check out Whitefish in the springtime. Below are his five favourite things to do during the Spring months in Whitefish. Before considering a visit, though, remember that travel is certainly different right now. If you choose to make the trip to Whitefish, be sure to check and observe the local health guidelines, recreate responsibly, and review COVID-19 protocols. More details can be found at ExploreWhitefish.com.
5 Awesome Springtime Things To Do In Whitefish, Montana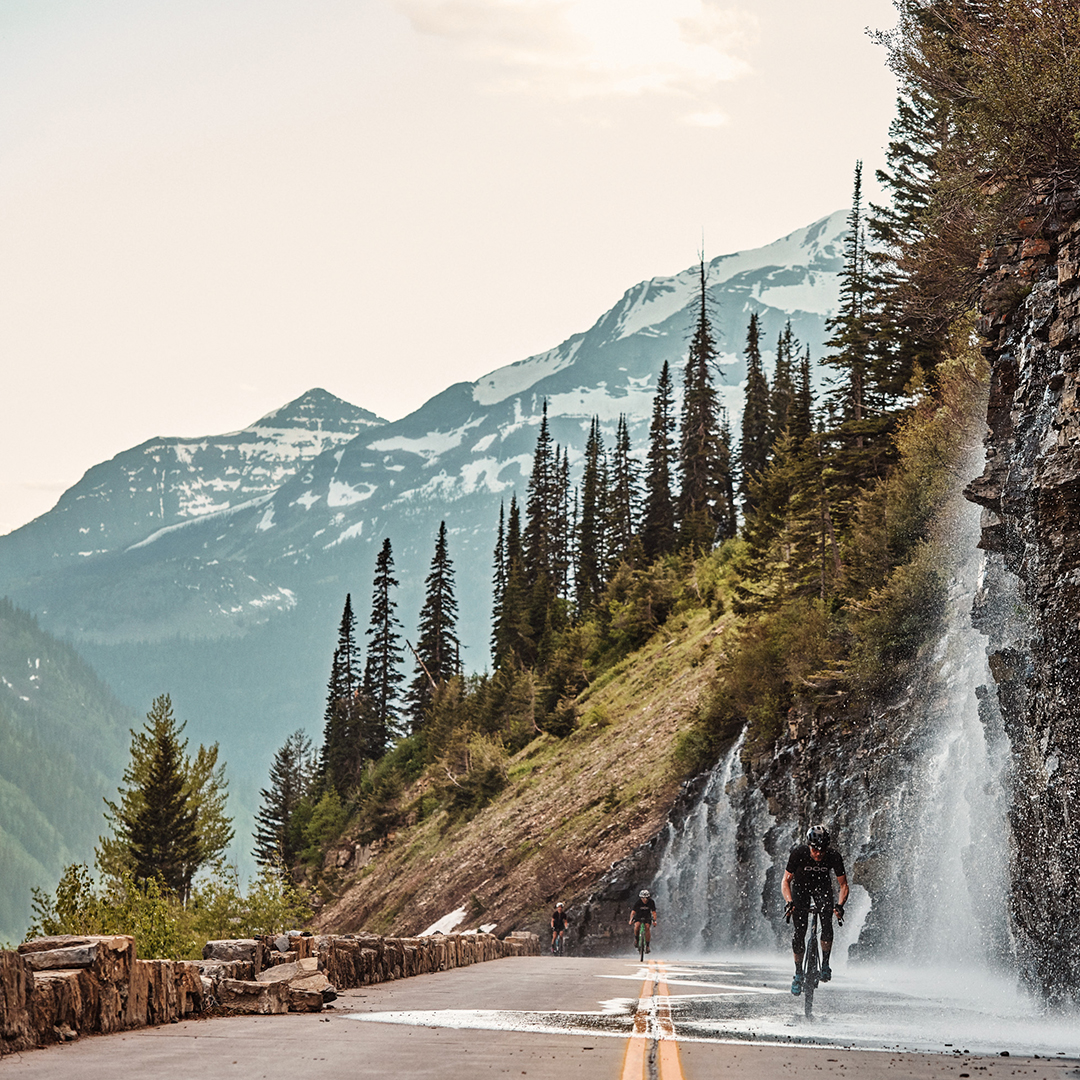 1. Riding the Going-to-the-Sun Road
The "Sun Road," as locals call it, is one of the most scenic routes in America and it's an absolute bucket list ride between late April and June because portions of the road are open to cyclists but closed to vehicle traffic. The 50-mile stretch of pavement starts at West Glacier, 30 miles east of Whitefish, and winds through the beautiful Glacier National Park across the Continental Divide at Logan Pass, ending at the town of Saint Mary.
Riders will encounter over 3,000 feet of elevation gain from the start of the ride to Logan Pass but the incredible scenery is worth the climb and as Hansen states, "the ability to ride it at your own pace, to stop and take in the view at any point with no worry of oncoming cars, and to not have to worry about bumping the rock walls with your vehicle while catching the view, all of these things combine to make this an experience that you will never forget."
There are innumerable snow-capped peaks to take in, glacial-fed mountain streams, and numerous bridges to cross, including the beautiful Triple Arches just before the pass. Riders of any ability can enjoy this outing because experts can do the entire ride while beginners can go as far as they want and turn around again. When you visit Glacier National Park (or any other wilderness in the area), remember to watch for wild animals and always carry bear spray. It's not uncommon to encounter deer, bighorn sheep, mountain goats and, yes, black and grizzly bears. Remember to always keep your distance and never approach the wild animals.
New this year, Glacier National Park has put in place a ticketed entry system for Going-to-the-Sun Road. Starting May 28, visitors will need a ticket to enter the park and travel on Going-to-the-Sun Road from 6am-5pm. More information can be found on the Explore Whitefish website here.
For those in need of bicycle rentals, they can be arranged by contacting the following shops: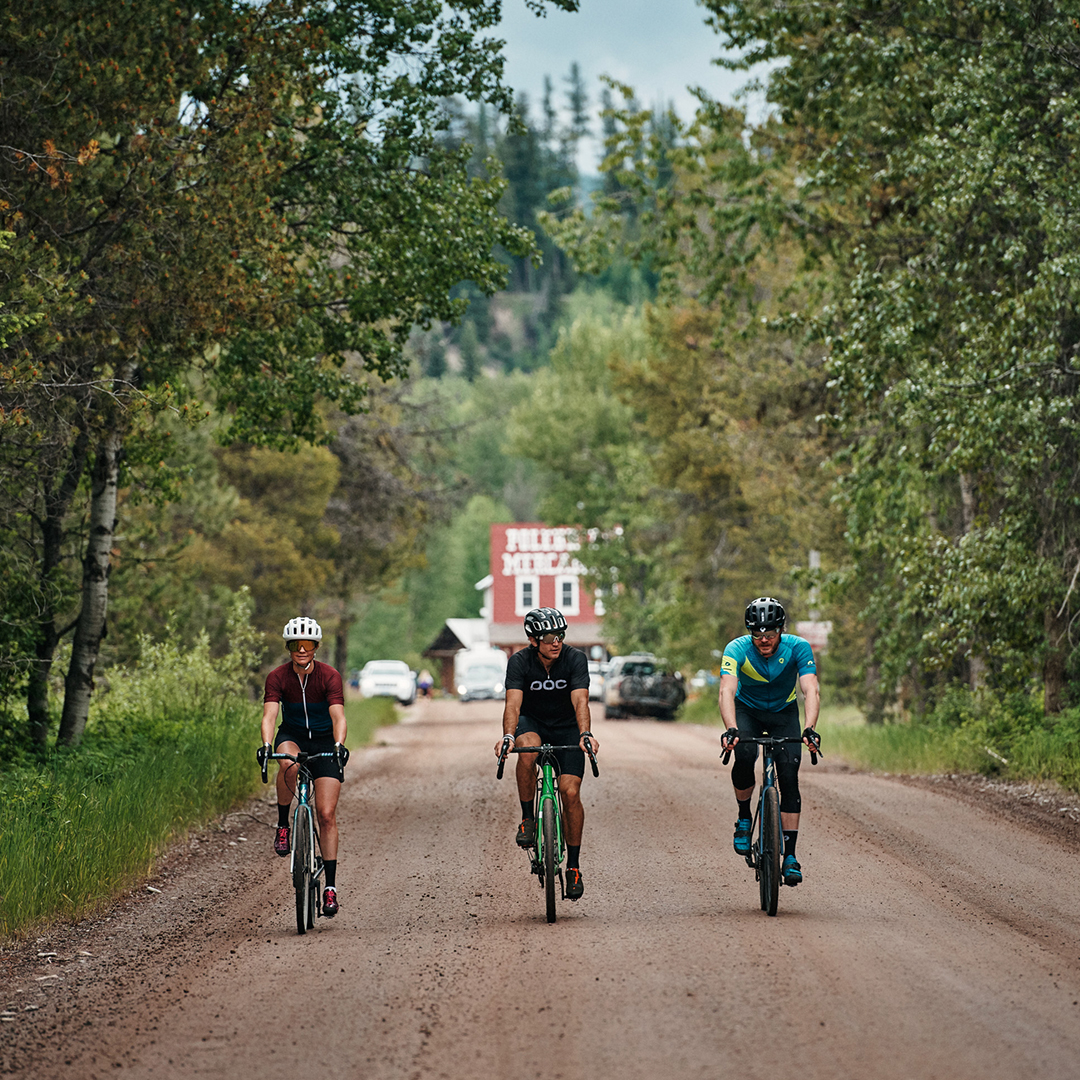 2. Gravel Grinding
The sport of cycling has experienced a huge surge in interest these past few years but most especially in what's become known as the "gravel grinding" sector. Encompassing everything from overnight bikepacking forays via decommissioned logging roads to afternoons spent brewery hopping on dirt lanes, gravel grinding has exploded in the Flathead Valley because of the endless routes into the backcountry. Typically riders use a gravel bike, which is basically a road bike with a solid frame and knobby tires that can tackle a variety of surfaces.
Here are three Flathead Valley rides worth checking out for any seasoned gravel grinder:
I) Riding the North Fork Road from Camas Road to Polebridge. This ride is fairly mellow and the North Fork Road is gorgeous. Plus you get to stop at the Polebridge Mercantile for some mid-ride snacks before heading back. Bonus points if you make it a loop by taking the Inside North Fork Road south to Apgar and then ride the Camas Road back to where you started.
II) Upper Whitefish Lake Road to Upper Whitefish Lake or Red Meadow Lake. This is nice because you can start your ride anywhere in Whitefish and give your legs a little warm up on the way to Upper Whitefish Lake Road.
III) Riding either part of or an entire loop of the Hungry Horse Reservoir. The entire loop is about 112 miles, so it's doable in a day, but it also makes a great bike packing route.
If you're an avid biker who's planning on visiting, consider a stay at the Whitefish Bike Retreat, a unique lodge and campground located on the 43-mile Whitefish Trail network. You can also find more information about local gravel grinding opportunities by checking in with Whitefish Outfitters.
3. Paddling Local Waterways
Located on the shores of Whitefish Lake, the town offers easy-to-access paddling opportunities for stand up paddleboarders, canoeists, kayakers, and rowers. It's also surrounded by dozens of other lakes within a 50-mile radius such as Flathead Lake, the largest freshwater body of water west of the Mississippi, and the 23,800-acre Hungry Horse Reservoir.
There are also lots of rivers to paddle or simply float as is the case with the slow-moving Whitefish River. "Sunrise and sunset paddles on Whitefish Lake are amazing," says Hansen. "If you are looking for a more secluded experience, head out toward Beaver, Dollar, or Woods Lake, just west of Whitefish. And if you're feeling adventurous, bring your board over to Lake McDonald in Glacier National Park."
Here's a map and more info for the various lakes: explorewhitefish.com/map.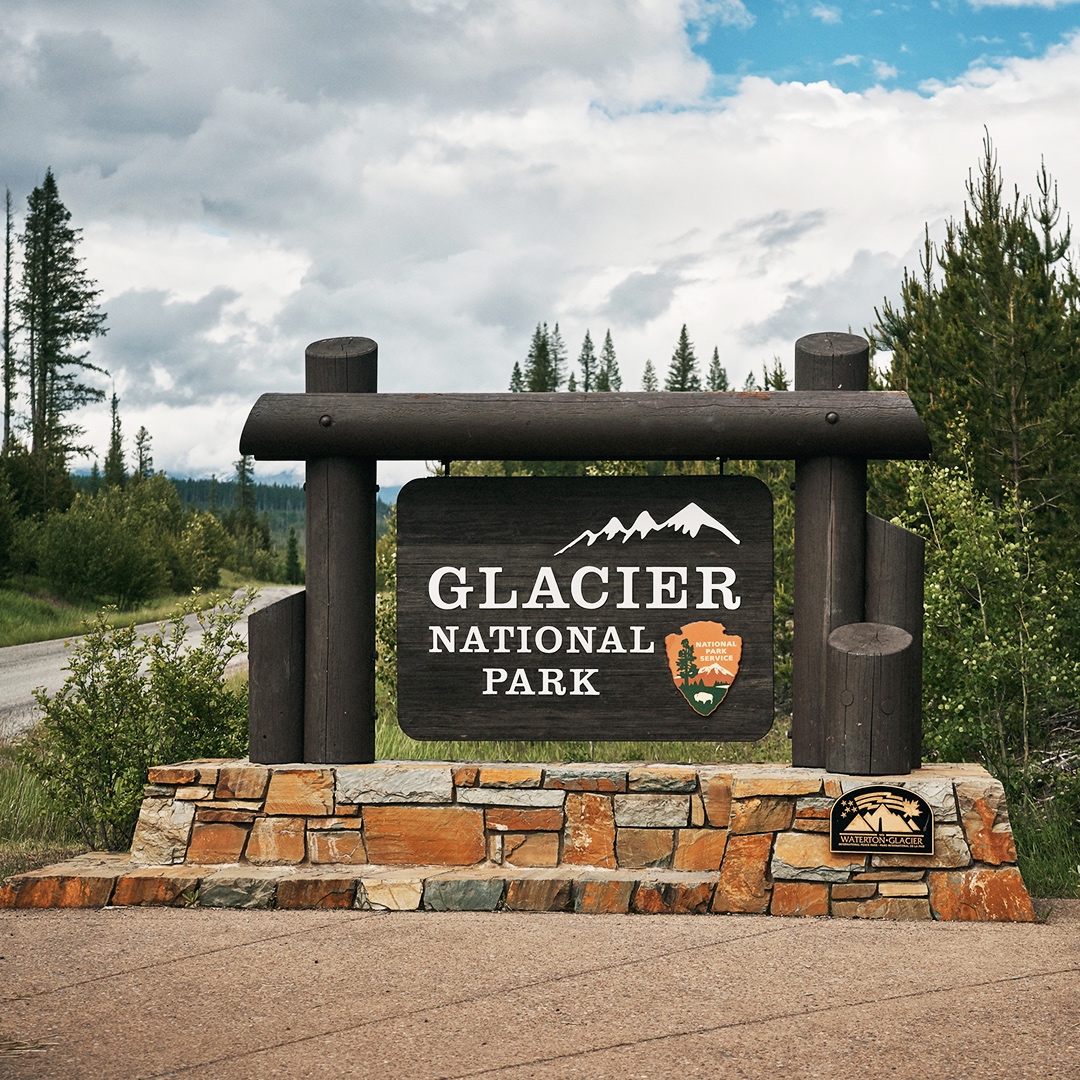 4. Visiting Glacier National Park
Glacier National Park is one of the crown jewels of the Rocky Mountains. It encompasses over a million acres, 130 lakes, 1,000 species of plants, numerous animals from bighorn sheep to river otters, and more than 260 species of birds have been recorded here. Summer is the high-season for visitation to the park, making Spring the perfect time to go for those who prefer fewer crowds.
"Spring and fall are far and away my favourite times to visit the park purely because of the lack of summer crowds. Everything is a little bit more laid back in the Spring and a ton of great spots are still accessible as the park melts out from its winter hibernation," Hansen says. "Some easy early-season hikes are the Rocky Point Trail along Lake McDonald and the Avalanche Lake Trail."
Plan on packing Yaktrax or another footwear traction device as the trails can still be icy in certain areas. If you prefer to stick to the pavement, you can also walk sections of the Going-to-the-Sun Road that are closed to vehicle traffic. For more about hiking trails in the park, visit the National Park Service website. And, as mentioned above, Glacier National Park has established a ticketed entry system for Going-to-the-Sun Road beginning May 28. More information can be found here.
5. Dining Out
Whitefish is most definitely a foodie town. Even though the population is just 8,000, the community's per capita average is one restaurant for every 200 residents. And most of the eateries are located in, or close to downtown. There are cafés, wineries, bakeries, distilleries, restaurants, and breweries. In fact, the only real downfall of the dining scene in Whitefish is that it's impossible to visit all the amazing establishments in one visit. According to Hansen, these are the places he recommends:
Whitefish Restaurants Bikers and Outdoor Recreationalists Should Know:
For more info about Whitefish, Montana, visit ExploreWhitefish.com.